Whispering Pines Farm
Cattle Page
We generally sell our calves in the fall. They are born late winter/early spring.
---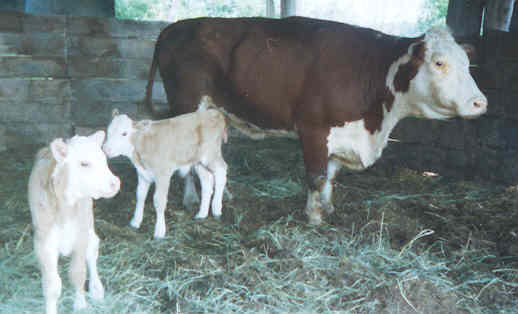 If only all animals stayed as cute as these twins!


We usually have at least one set of twins every year although, most farmers would rather have one big calf than two small ones.

Our herd consists of Hereford crossed with Charolais. We have had lots of luck with this combination. Interested in buying our calves in the fall? If so, contact us by using the link below.

For more information on Charolais cattle, try these links:
Link to our HOME, HORSES and OTHER STUFF pages.
---
Contact us at WhisperingPines-Farm@lycos.com.